The US Department of the Interior has proposed the first-ever offshore wind lease sale in the Gulf of Mexico.
Wind energy is coming to the Gulf of Mexico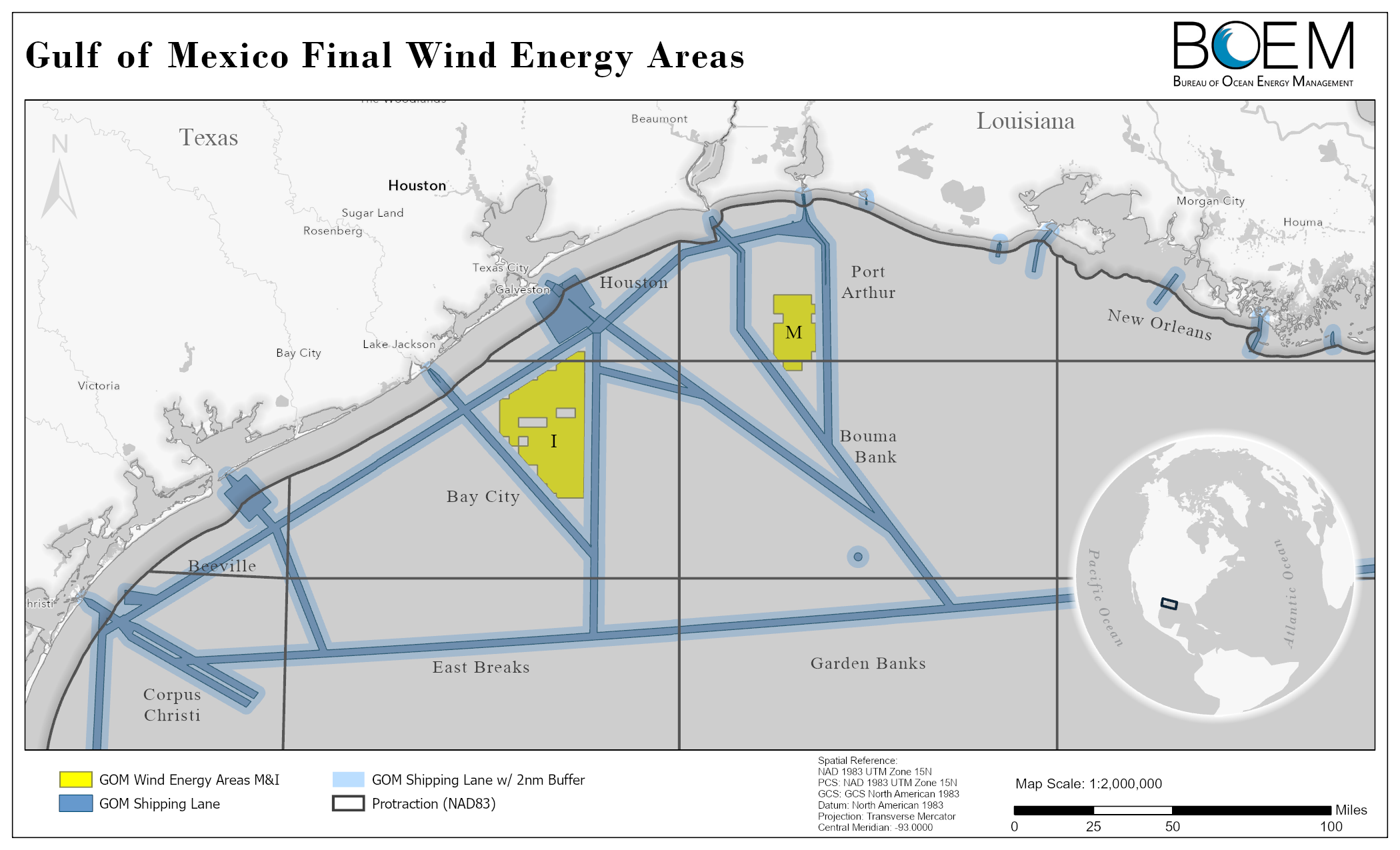 The Proposed Sale Notice announced includes a 102,480-acre area offshore Lake Charles, Louisiana, and two areas offshore Galveston, Texas, one comprising 102,480 acres and the other comprising 96,786 acres. These areas have the potential to power almost 1.3 million homes with clean energy.
In 2022, BOEM reduced the size of the two areas from their draft versions to address concerns expressed by the Department of Defense and the US Coast Guard regarding shipping, marine navigation, and military operations.
The Biden administration announced in July 2022 that it would pursue the development of offshore wind energy in the Gulf, which is already a hub for oil and gas production.
Elizabeth Klein, the director of the Bureau of Ocean Energy Management, said:
BOEM is committed to ensuring any offshore wind activities are done in a manner that avoids or minimizes potential impacts to the ocean and ocean users.

Today's announcement comes after years of engagement with Tribes, other government agencies, ocean users and stakeholders, and this proposed sale notice provides another opportunity for them to weigh in on potential offshore wind leasing in the Gulf of Mexico.
The Proposed Sale Notice will publish in the Federal Register later this month, and that will initiate a 60-day public comment period. If the Department of the Interior decides to proceed with the sale, BOEM will publish a Final Sale Notice at least 30 days ahead of the sale that would announce the time and date of the lease sale and the companies qualified to participate in it.
The expansion of the US offshore wind industry is a key part of the Biden administration's plan to decarbonize the electricity sector by 2035.
Read more: Here's why the first commercial spiral-welded wind turbine tower is a game-changer
---
UnderstandSolar is a free service that links you to top-rated solar installers in your region for personalized solar estimates. Tesla now offers price matching, so it's important to shop for the best quotes. Click here to learn more and get your quotes. — *ad.
FTC: We use income earning auto affiliate links. More.