6 Common Traits of Narcissists and Gaslighters
How narcissists and gaslighters emotionally manipulate and exploit victims.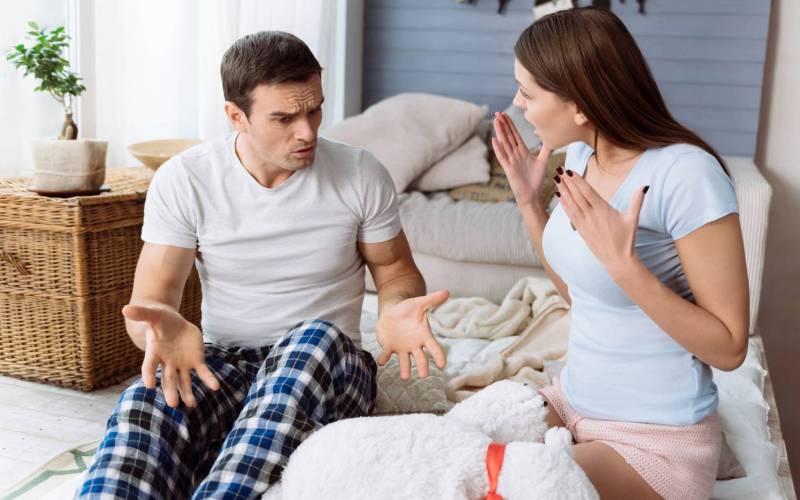 "Some people try to be tall by cutting off the heads of others."  —Paramahansa Yogananda
Psychologist Stephen Johnson writes that a narcissist is someone who has "buried his true self-expression in response to early injuries and replaced it with a highly developed, compensatory false self." This alternate persona often comes across as grandiose, "above others," self-absorbed, and highly conceited.
Gaslighting is a form of persistent manipulation and brainwashing that causes the victim to doubt her or himself, and to ultimately lose one's own sense of perception, identity, and self-worth. A gaslighter's statements and accusations are often based on deliberate falsehoods and calculated marginalization. The term gaslighting is derived from the 1944 film Gaslight, where a husband tries to convince his wife that she's insane by causing her to question herself and her reality.
Multiple studies have been done on the impact of narcissism and gaslighting on relationships(1)(2)(3)(4)(5)(6). While each of these often destructive pathologies is unique, there are certain behavioral overlaps. Following are six common traits, with references from my books: "How to Successfully Handle Narcissists(link is external)" and "How to Successfully Handle Gaslighters & Stop Psychological Bullying(link is external)". Not all narcissists and gaslighters possess every characteristic identified below. However, chronic narcissists and gaslighters are likely to exhibit at least several of the following on a regular basis.
1. Frequent Lies and Exaggerations
Both narcissists and gaslighters are prone to frequent lies and exaggerations (about themselves and others), and have the tendency of lifting themselves up by putting others down. While narcissists often strive to make themselves seem superior and "special" by showing off, bragging, taking undeserved credit, and other forms of self-aggrandizement, gaslighters tend to concentrate on making you feel inferior through false accusations, constant criticism, and psychological intimidation. Both narcissists and gaslighters can be adept at distortion of facts, deliberate falsehoods, character assassinations, and negative coercions. One key difference is that while the narcissist lies and exaggerates to boost their fragile self-worth, the gaslighter does so to augment their domination and control.
2. Rarely Admit Flaws and Are Highly Aggressive When Criticized
Many narcissists and gaslighters have thin skin and can react poorly when called to account for their negative behavior. When challenged, the narcissist is likely to either fight (e.g., temper tantrum, excuse-making, denial, blame, hypersensitivity, etc.) or take flight (bolt out the door, avoidance, silent treatment, sulking resentment, or other forms of passive-aggression). The gaslighter nearly always resorts to escalation by doubling or tripling down on their false accusations or coercions, to intimidate or oppress their opponent. Many gaslighters view relationships as inherently competitive rather than collaborative; a zero-sum game where one is either a winner or a loser, on top or at the bottom. "Offense is the best defense" is a mantra for many gaslighters, which also represents their aggressive method of relating to people.
3. False Image Projection
"My husband always wants people to see him as successful, powerful, and envy-worthy, no matter how shaky his real life actually is." —Anonymous partner of narcissist
Both narcissists and gaslighters tend to project false, idealized images of themselves to the world, in order to hide their inner insecurities. Many narcissists like to impress others by making themselves look good externally. This "trophy complex" can exhibit itself physically, romantically, sexually, socially, religiously, financially, materially, professionally, academically, or culturally. The underlying message of this display is: "I'm better than you!" or "Look at how special I am — I'm worthy of everyone's love, admiration, and acceptance!"