Healing Bell's Palsy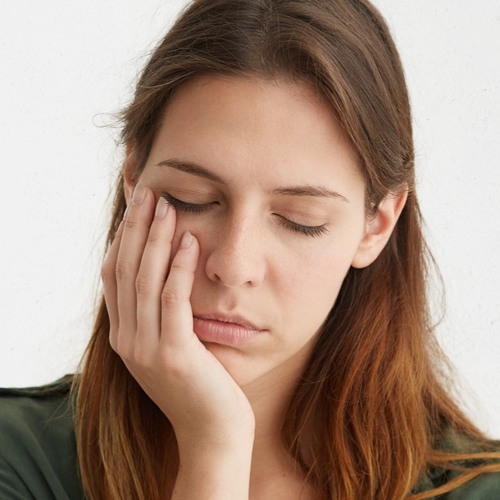 Healing From Bell's Palsy
Below are some steps you can take not only to recover from Bell's palsy, but also to prevent it from happening in the first place. Sometimes if you have Bell's palsy once, it may come again because the virus in still active in a person's system. It's helpful to take these steps even if you aren't experiencing Bell's Palsy right now for this reason.
In addition, the shingles virus that causes Bell's Palsy can cause many other symptoms and conditions if the virus is left unaddressed so if you are a loved one have had Bell's Palsy or any of the symptoms and conditions listed below, it would be helpful to make the adjustments to your diet and supplements that I share in this article. Other symptoms shingles can cause include different kinds of rashes, neurological symptoms like twitching, tingling, burning, spasms, chronic migraines, and headaches, frozen shoulder, diabetic nerve pain, colitis, vaginal burning, TMJ, joint pain, muscle pain, neck pain, sciatic pain, sharp nerve pain, burning nerve pain, heart palpitations, and more. Medical communities are completely unaware that these symptoms are a result of one or more of the many varieties of the shingles virus.
To heal from shingles, there are certain foods that need to be avoided along with certain foods and supplements that help to inhibit and destroy the virus. Let's look at some of these now. For more information on the shingles virus, its many strains, and how to heal from the symptoms and conditions it causes, you can read Medical Medium.
FOODS TO AVOID
Eggs are one of the most important foods to avoid because they are fuel for viruses. When you eat eggs, you are giving the shingles virus fuel to continue proliferating. Medical research is not yet aware that viruses eat, so you might hear health practitioners claim that viruses do not eat anything at all. This is a misconception and another classic medical blunder. Many trendy doctor diets of today tell you to avoid a potato, which is actually helpful for killing a shingles virus. Meanwhile they will recommend eating lots of eggs, which will actually feed the virus along with many other viruses responsible for so many different illnesses and symptoms. The truth is that eggs are the number one food that viruses feed on. If you want to heal Bell's palsy, it would be helpful to stay away from eggs altogether.
Dairy and pork are other foods to stay away from, mainly because of their high fat content. I know high fat diets are popular these days, but this is detrimental to anyone with Bell's palsy. When your diet is too fatty, the blood thickens and does not allow oxygen to get to the nerves. A fatty diet also inhibits the immune system from doing its job to fight the virus that's attacking the nerves. It's helpful to lower your fat intake whether you eat a plant based diet or you include animal foods daily. If you eat a vegan diet, reducing the amount of oils, nuts, seeds, coconut and avocado you eat is important. And if you eat animal protein, try to limit it to once a day or a few times a week and choose the highest quality lean protein sources you can. I know chicken is generally considered to be a lean meat, however chicken is best limited because it's too high in fat for someone who is trying to fight Bell's palsy. If you live in a place where eating animal foods is your only option, try to decrease the size of your meat portions and increase your vegetable intake along with bringing in any fruits you can throughout the day. Since fruit is unfairly feared more than ever before today, a topic I address in my Fruit Fear chapter of my book Medical Medium, hearing this may go against a trendy diet belief system that you have adopted. If this is the case, please understand that it's what will kill off the virus—the cause of Bell's palsy—and help you to recover your health that matters. When you know the true cause of your symptoms and conditions, your diet should then be adjusted to address it, regardless of what kind of diet belief system you subscribe to.