Love Bombing: An Early Warning Sign That You're Dating A Narcissist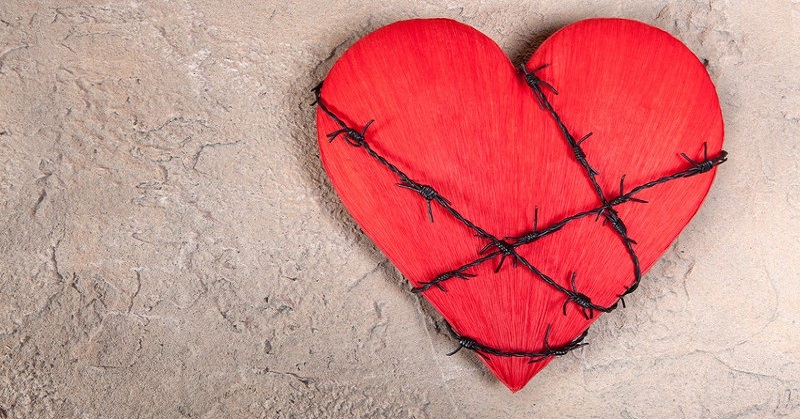 In the early throes of dating, and during those initial weeks of a relationship, there are certain signs to be aware of that might indicate the other person is a narcissist.
The broad term used to describe a variety of behaviors is 'love bombing' and by understanding what it is, you will be better equipped to spot a narcissistic predator before they can truly lure you into their trap.
Love bombing is an attempt to accelerate the birth and growth of feelings within the victim by creating an intense atmosphere of affection and adoration. It is designed to disarm an individual's natural guardedness so that they do not question the direction and speed a relationship is headed in.
It does this by adding elements of confusion, flattery, dependency, and an air of destinyinto the mix.
Confusion occurs because of the sheer amount of communication that takes place between the couple; ceaseless texting, frequent phone calls, interaction on social media, and a strong wish to meet in person as often as possible.
It can feel utterly overwhelming to be on the receiving end of such a bombardment, one that is designed to convince the victim of the unique and special bond they have with the narcissist.
Having never experienced anything quite like it before, the victim will start to believe that this is something special, something good, a romance like you see in the movies – a whirlwind of excitement, both exhilarating and terrifying.
Flattery is present in virtually all courtship, but in the case of love bombing, it transcends to a whole other level. Every communication must include multiple compliments to seduce the victim and provide an almost irresistible feel-good factor that they will find hard to surrender.
When the victim constantly hears how beautiful, wonderful, and perfect the other party thinks they are, it gives their ego a real boost and causes physical and chemical changes in their brains. These only serve to cement their attraction to the narcissist.
Quite often the victim will be someone who suffers from low self-esteem (an ideal target for a narcissist) and so being complimented in this way may feel unnatural to them – even fake – but they will be too caught up to realize the true purpose of all the kind words.