'She is perfect': Mom discovers baby has Down syndrome after dramatic water birth
"I'm not sure how many couples 'PLAN' on five kids…
It's hard balancing a marriage, two jobs, and four VERY busy kids, so imagine the surprise of another baby! So many emotions.
I remember talking to my midwife Kaitlyn and she had nothing but love and compassion for me, telling me I could do this and this was God's plan. So here we go again… I was so nervous to tell everyone we were having another baby, but everyone was so excited which gave me comfort. Since this was my fifth baby, I've literally labored every way possible, so I wanted to leave something to surprise — something different to look forward to, especially because we really were not planning to have any more. I decided to do a surprise gender and my husband and kids just went along with it.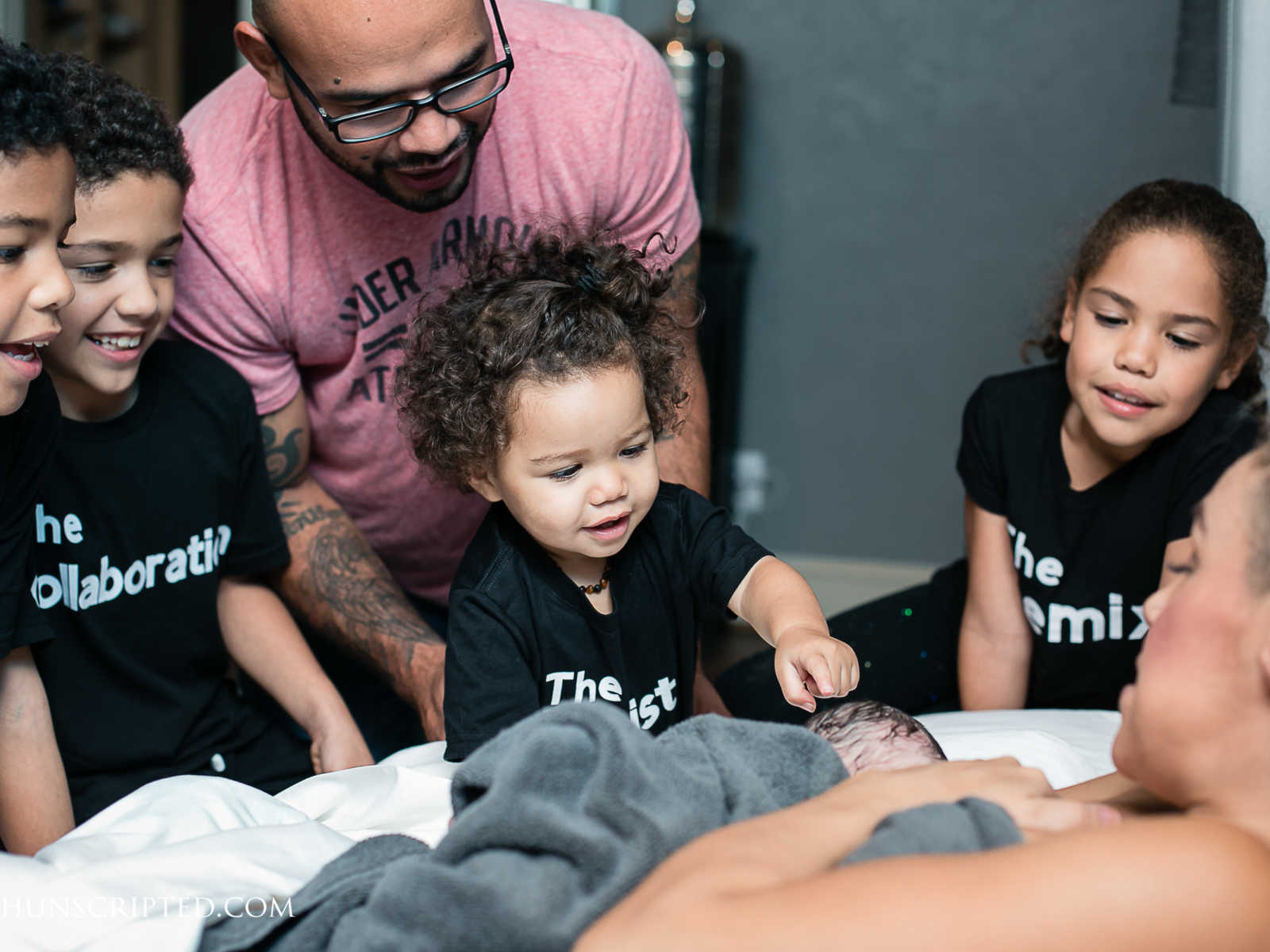 Not knowing what my baby was, it was hard to envision what my family was going to look like. Were we going to have to paint the house pink? Were we always going to have to leave the toilet seat up? We all thought I was having a boy — all of us! But I also knew that something was different. I didn't know why or what, but I always told my husband, 'This baby was going to be different.' My pregnancy wasn't different, but I knew something was. He kept saying it was because we didn't know what the baby was, which is why I felt that way.
Toward the end of my pregnancy I could feel our baby breathe which was soooo different. No one believed me, but if you have been pregnant as much as I have been, you learn a lot about your body. It was fast and consistent. Not like kicks or hiccups.
At 38 weeks and six days, I went into labor. It was fast and hard. I could barely make it to the tub but I did.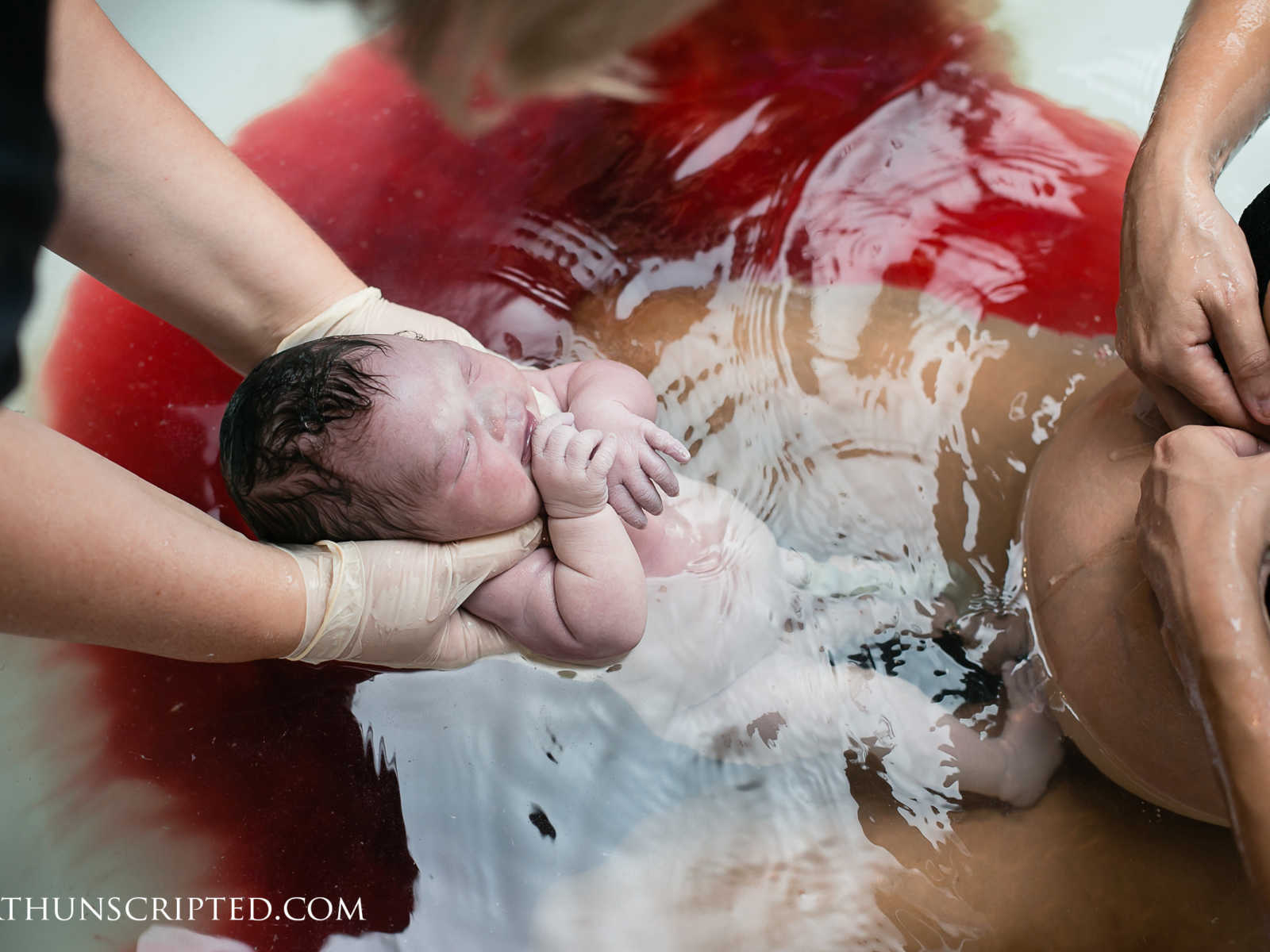 I was there for maybe five minutes before the baby arrived — this amazing clear water birth like I always wanted!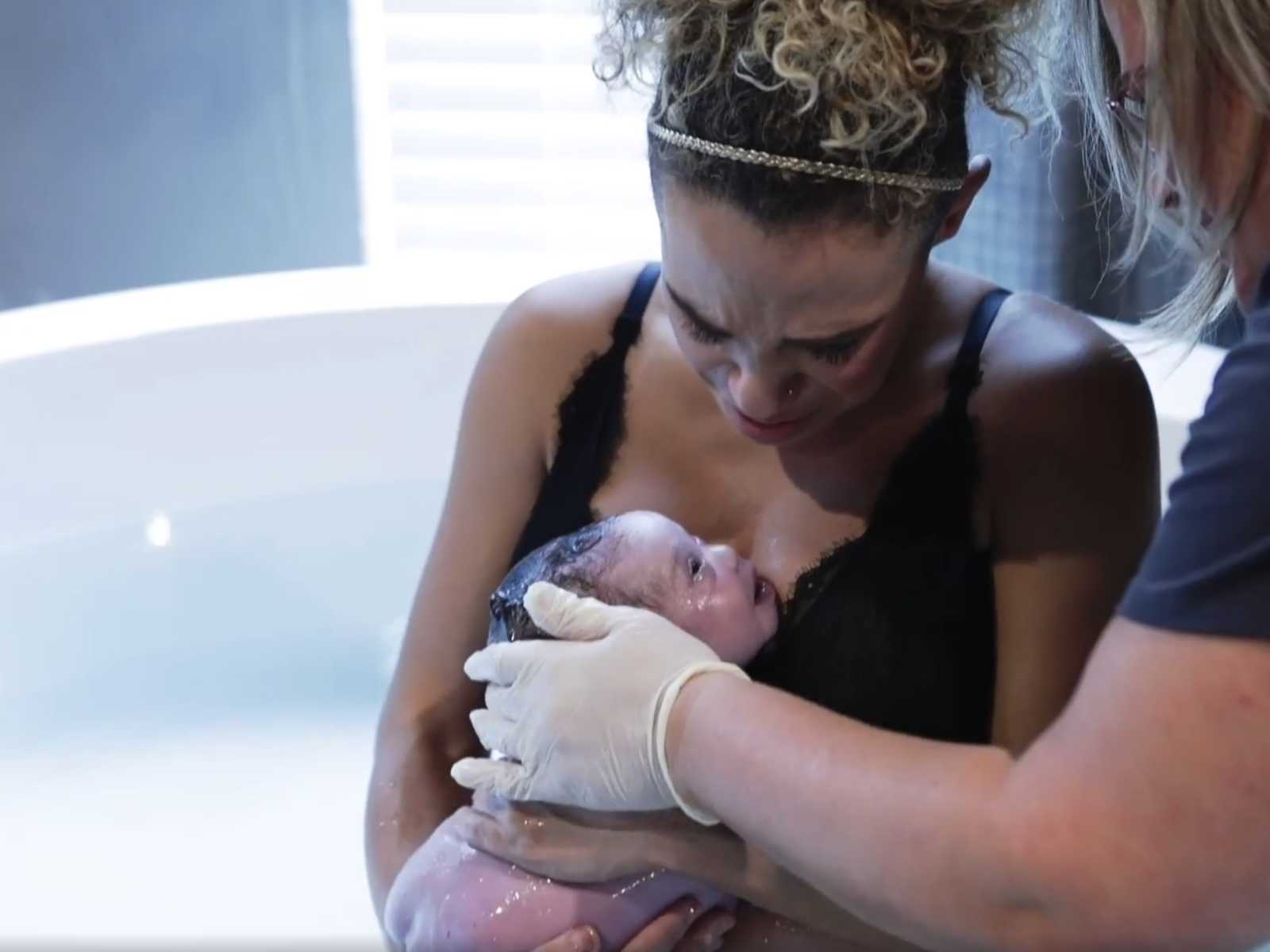 Next thing I knew, my sweet baby was in my arms and I had so many emotions; and as soon as I looked down, I saw it. I saw it in my baby's face. I thought to myself… my baby has Down syndrome.