'She is perfect': Mom discovers baby has Down syndrome after dramatic water birth
My family said, 'Well what is it?!' I totally forgot we didn't know if it was a boy or a girl. I looked down, and to my surprise it was a girl! My thoughts of her having Down syndrome went away because I was so excited we were having another girl!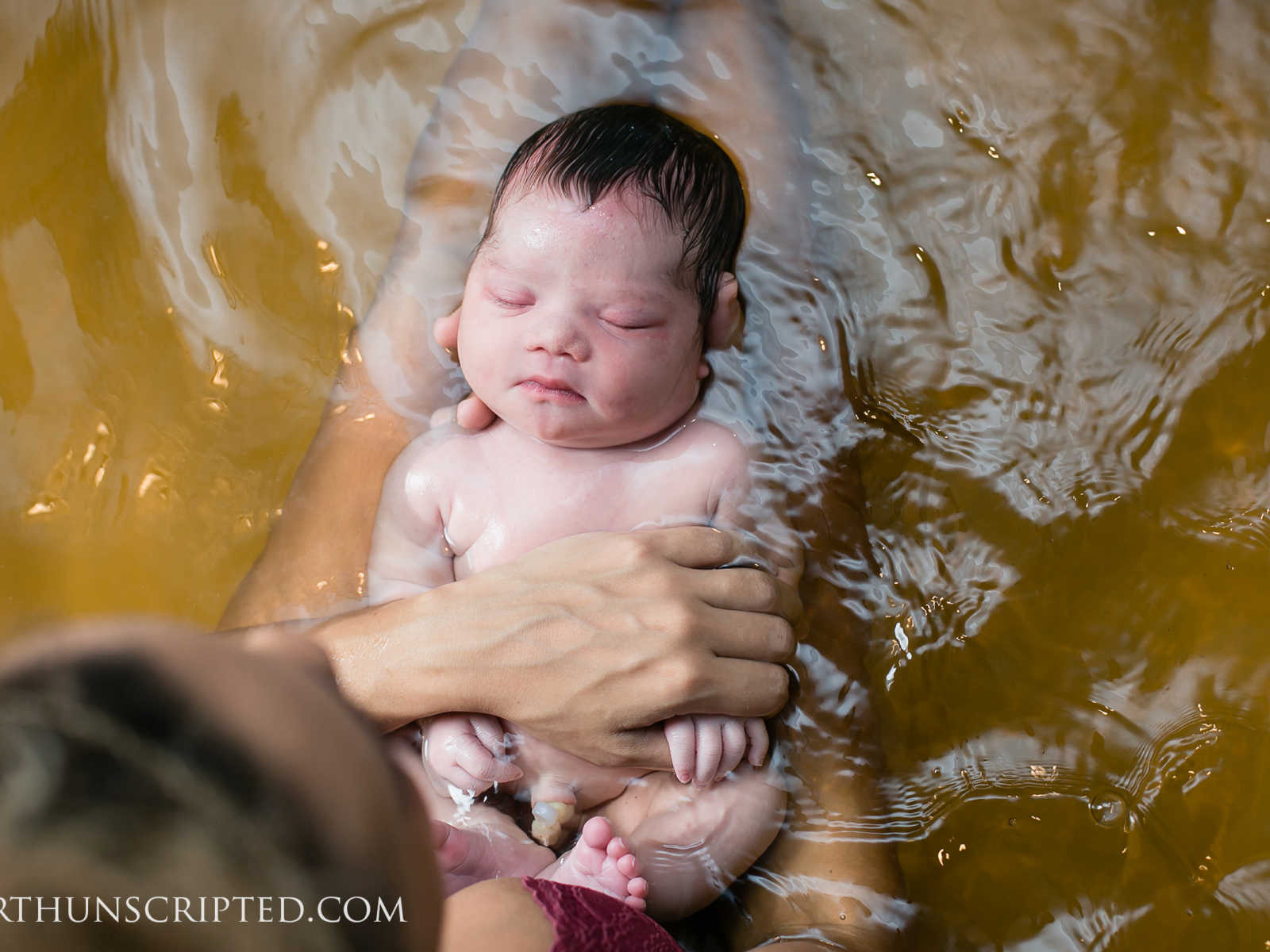 I'm a planner and I love education and I knew nothing about kids with Down syndrome. After getting out of the tub and nursing her I could feel that she felt differently than all my others. She felt really limp, and her eyes. We all have small eyes, but hers were small in a different way. I kept thinking, 'Why isn't anyone saying anything?' Then I saw her breathing and it was just like how I felt it in my stomach (now I know it's due to her heart defect) — fast and consistent.
No one said anything so I thought I was crazy. As they were going over her exam, my midwife Angela seemed more serious than I had ever seen her. Almost nervous. She said, 'I don't want to worry you, but your daughter has a few Down syndrome markers.' In that moment I was like, 'I knew it! I KNEW IT!' I wasn't going crazy! I knew something was different when I was pregnant, and then I immediately became a worker bee. I wanted to know everything they knew about babies with Down syndrome so I could best care for my daughter, Amadeus. We didn't care that she had Down syndrome because we were all obsessed with her and all her chromosomes!
She had a low resting heart rate, so we headed to the hospital to get her checked out. The hospital didn't love that we had a baby with Down syndrome at a birth center but after a week stay and all these tests they wanted to run, we left with a diagnosis of Down syndrome and a heart defect (that is typical with babies with Down syndrome). We are actually preparing for her open heart surgery which is Tuesday.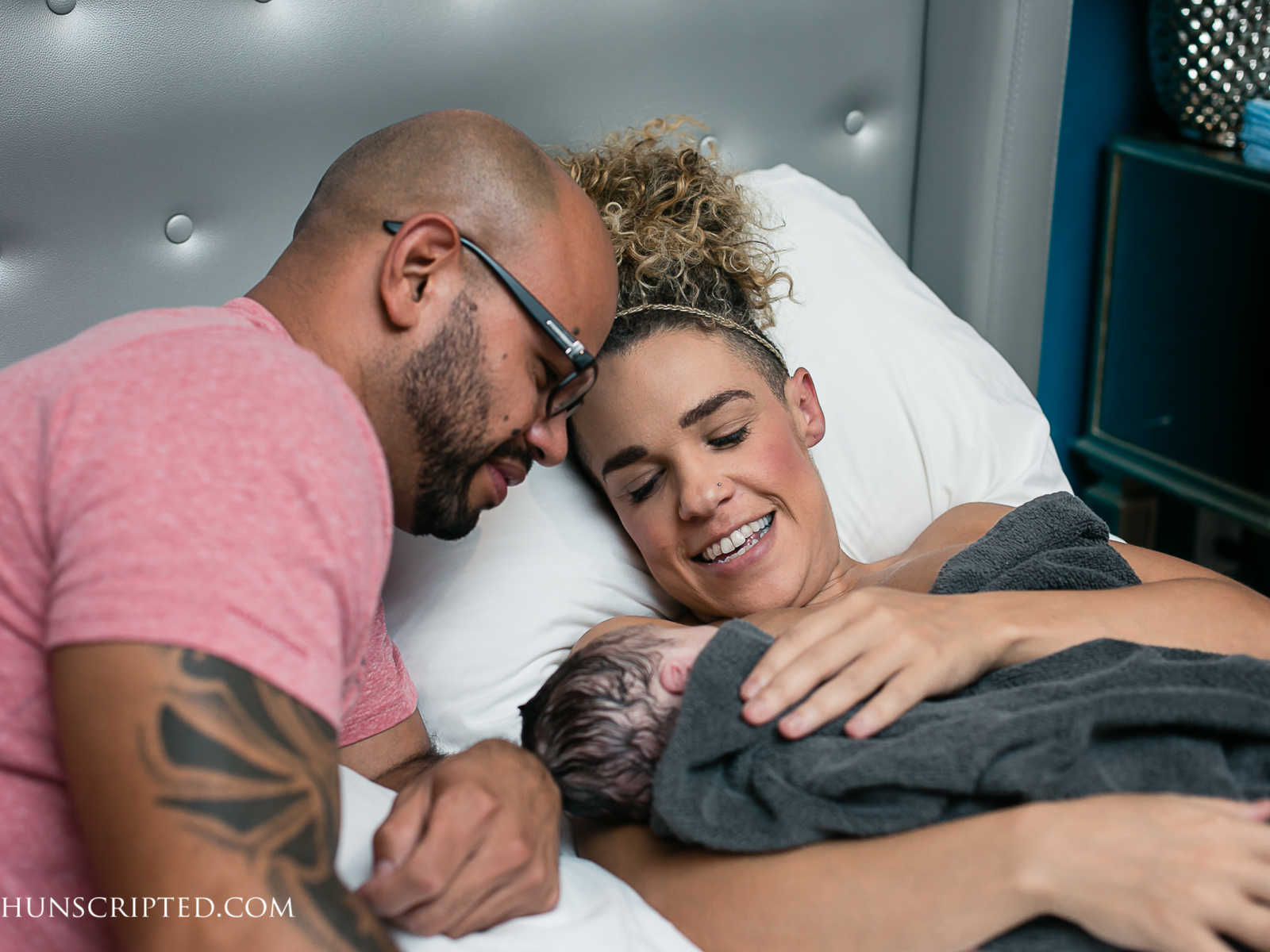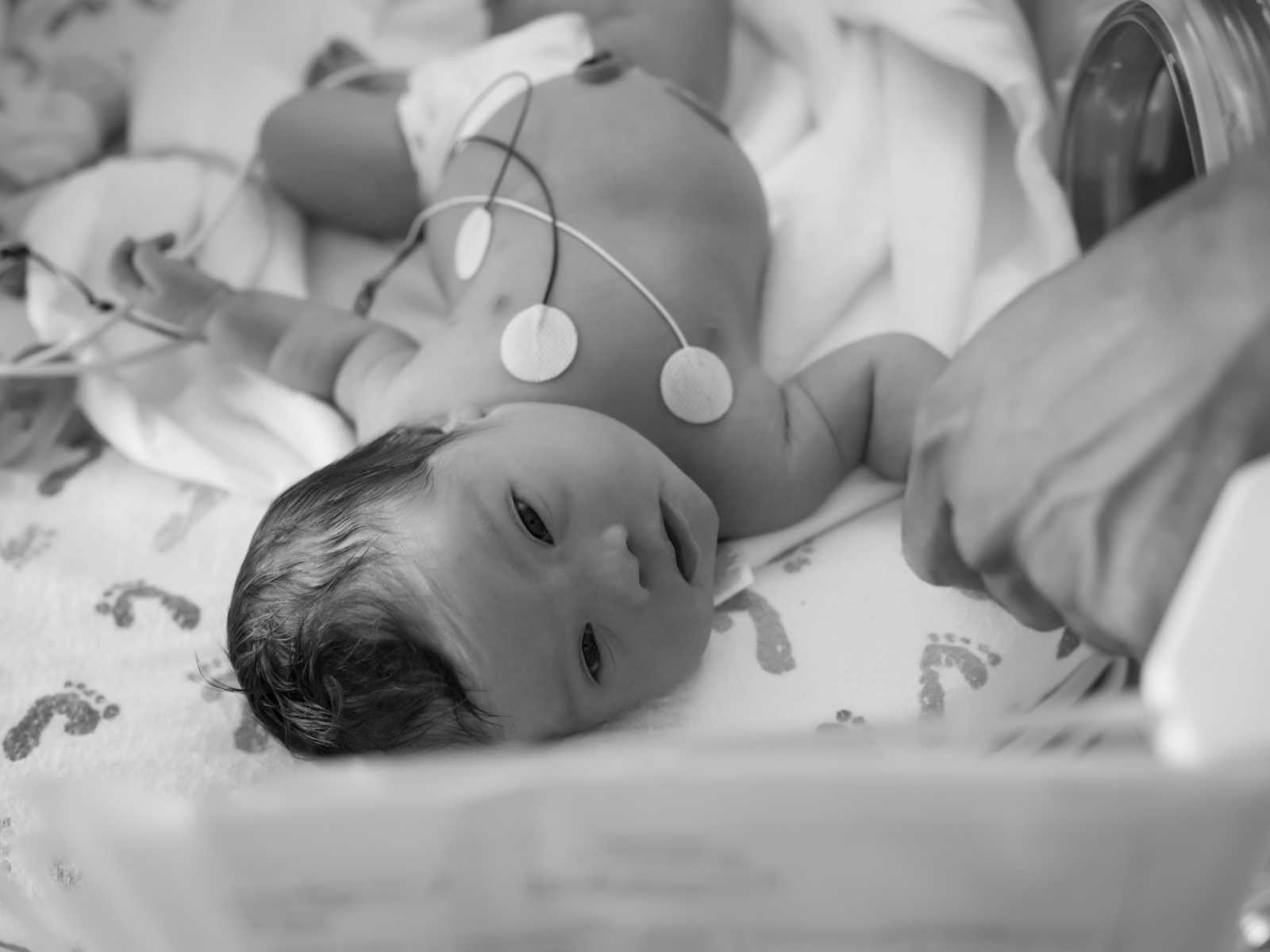 To us, she's like all the other babies we have had! She needs milk. She cries when she's wet or uncomfortable. She smiles when she sees us, and we love her fiercely! God gave us Amadeus for a reason. Our family was going a million different ways and Amadeus has brought us together. We are learning together about a whole community that we never knew anything about. But at the end of the day she IS our baby and we are her FAMILY! To us she is perfect. We don't see her diagnosis or her label — we see Amadeus Reign Rojas."