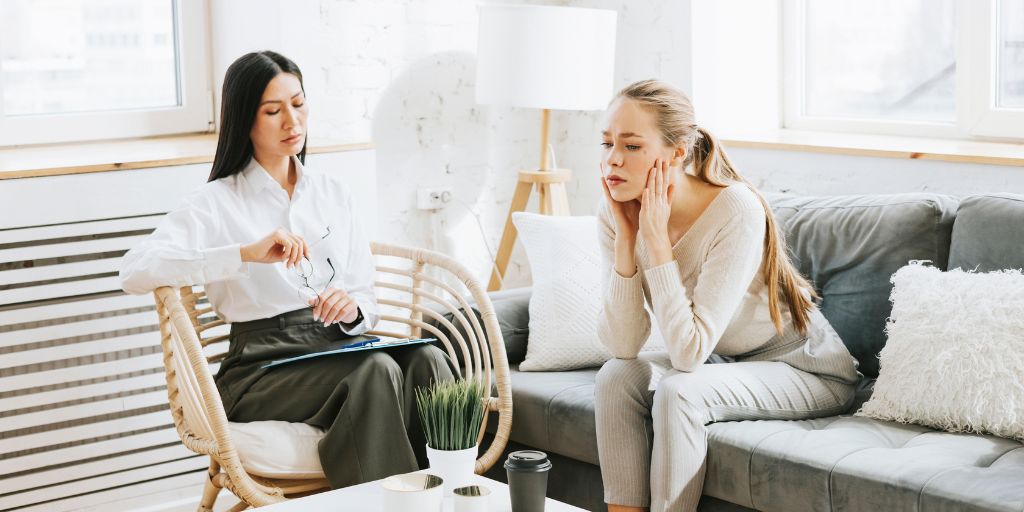 8 in 10 teenagers claim to suffer mental health symptoms
1 in 3 (35%) warrant professional support for depression or anxiety
More than half of these have not accessed support
Only a third of those who got support say it was what they needed
An astonishing 78% would prefer to speak to an app than their teachers
The youth mental health crisis is even more severe than we thought. Shocking new research by Wysa reveals that more than 8 in 10 teenagers are experiencing mental health worries, with 1 in 3 needing professional support. But the solutions we're offering them are falling short. Half of young people can't access the support they need, with many feeling too ashamed or uncomfortable to talk to teachers or mental health teams at school. As a result, a generation of teenagers is silently suffering, with nowhere to turn.
New figures from leading mental health app Wysa show that the children and young people's UK mental health crisis is worse than estimated. Over 1 in 3 13-17 year olds surveyed indicate symptoms of depression or anxiety that warrant investigation – and 82% self report a range of mental health issues such as anxiety (49% – rising to 63% of females), trouble sleeping (21%), dislike of image (26%), fear of socialising (29%) and other concerns. Half are worried about their parents' money, showing influence of news agenda and the cost of living crisis on teenagers' mental health.
Official figures point to 1 in 6, but this data suggests something much more widespread. In fact, it suggests that 1.3 million 13-17 year olds have symptoms of anxiety and depression that could warrant further investigation.But most worryingly, young people aren't getting the help that they need. More than half (55%) who scored 3 or more on GAD2 and PHQ2 screening questionnaires for anxiety and depression haven't spoken to a relevant professional about it.
Stigma and lack of knowledge
Their reason is embarrassment (43%) or that they don't recognise they need help (41%) – stigma still prevails, and education about what is normal needs to happen. We need to normalise talking about mental health, and provide the resources and education around what to do when struggling or faced with difficulties. Although there has been extra focus and investment into supporting people to understand and identify signs of mental ill health, it's just not landing with young people.
And 1 in 6 (17%) don't know who to speak to, which rises to a quarter (23%) of 13-15 year olds. Having a mental health nurse in school, or posters up about therapists only work if people are shown how to access them, and guided to getting support.
Lack of accessibility
Part of the reason for this is accessibility at the times that young people need help. Nearly half (49%) experience mental health worries before school and a quarter (27%) just before bed – yet most current solutions are available during school hours. A third (35%) say that the support available is not at the right times for them.
Turning to TikTok
When faced with challenges half of young people would speak to parents (53%), and a similar number to friends (46%). But ahead of CAMHS services (25%) and teachers (21%) is TikTok (33%). Teenagers are using their phones and social media to access mental health support, which may not be accurate or regulated.
When asked how they would feel about a confidential app with tailored support, and if that app and chatbot would be a preference over other people, the app is the preference over teachers, doctors and siblings. An astonishing 8 in 10 (78%) would choose an app over their teachers, and three fifths (60%) would rather get help from an app than their doctor.
This points to a need for a clinically validated and backed digital solution that meets young people where they are, when they want it.
Emma Taylor, CAMHS Lead at Wysa says "This research is clearly showing us that support isn't available right when our young people want it. Resources mean that young people who present for clinical support have limited and time bound treatment at specific times of the day – which may not be when they most need help. An always on, flexible solution, that helps them at the moment of need is necessary."
Wysa Managing Director Ross O'Brien says: "Wysa makes it easier for young people to access the vital mental health support they need, when they need it. Young people shouldn't have to wait until they are very unwell to receive treatment or support. So whether they need one to one therapeutic support, wellbeing resources, immediate and ongoing support and information, or on-demand exercises to help their mental health – Wysa will be with them every step of the way." 
Koda, 17, is a student who uses Wysa and he says: "I found out about Wysa through a friend when I was feeling very depressed and suicidal. I truly believed that there was no hope for me. I started to use the app and having the 24/7 support, no matter where I was or what time it is, has been the best thing. I can just pull out my phone and talk through any problems I might be having at the time, like a panic attack. Every time I finish a session with Wysa, I feel more relaxed and ready for the day. I like knowing that I'm not going to be judged or feel like a burden when talking to Wysa. It's a safe outlet for me when life is getting too tough to handle. There is always something available to help me and it has done a great job at getting me out of my depression. I've started to be more active and productive and my overall mood has been a lot better."
The full report can be downloaded at www.wysa.com/uk-youth-report