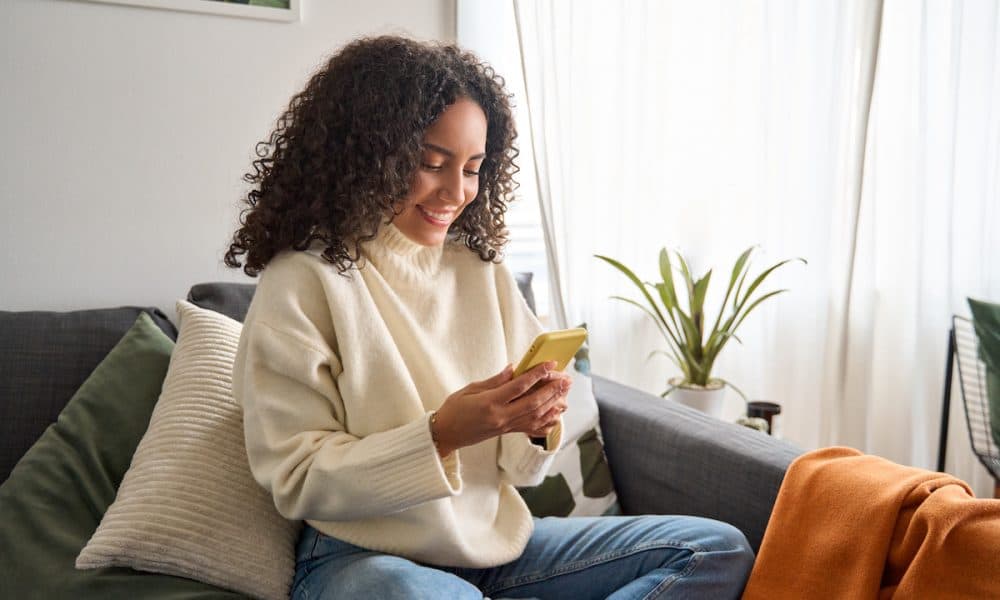 AspyreRx is the first FDA-authorised digital behavioural therapeutic device delivering cognitive behavioural therapy for the treatment of a cardiometabolic disease.
Better Therapeutics has launched AspyreRx, the first cognitive behavioral therapy (CBT) app to receive U.S Food and Drug Administration (FDA) authorisation as a Class II device to treat adults with type 2 diabetes (T2D). AspyreRx is a prescription-only therapy, backed by a randomised controlled trial (RCT) that demonstrated statistically and clinically significant durable reductions in A1c at 90 and 180 days vs. the standard of care control group. The RCT also resulted in statistically significant improvements in blood pressure, weight, mood, and quality of life, as well as having lower medication utilisation and fewer adverse events vs. the control group. Licensed healthcare providers are now able to prescribe AspyreRx, and the app is available for download on the Apple App and Google Play Stores.
AspyreRx delivers a novel form of CBT developed by Better Therapeutics, specifically for the treatment of T2D. Rooted in the fundamental belief that behaviours are learned and can be transformed through systematic techniques and interventions, AspyreRx provides a tailored experience to help patients make meaningful and sustainable behavioural changes to improve their diabetes management. AspyreRx is accessible through a smartphone app and is prescribed for a 90-day treatment period.
"The impact of diabetes on 37 million people in the U.S. underscores the pressing need to support healthcare providers and patients in addressing the underlying factors contributing to the disease," said Diane Gomez-Thinnes, Chief Commercial Officer at Better Therapeutics. "Our mission with AspyreRx is threefold: to mitigate the growing burden of diabetes, to assist diabetes patients in achieving meaningful behaviour change, and to leverage digital technologies to extend access, particularly in underserved communities."
A cost-effectiveness analysis, which was part of a broader Health Economics and Outcomes Research (HEOR) conducted by Better Therapeutics, suggests that AspyreRx was cost-effective as compared to standard of care, indicating the potential for AspyreRx to not only yield better health outcomes than current standard of care alone, but also to demonstrate cost savings for payers. The Company continues to make progress towards obtaining commercial payer coverage, while also advancing its efforts to get on the Federal Supply Schedule. During the initial launch phase, as the Company works on securing insurance coverage, eligible patients can access AspyreRx on a cash-pay basis for a limited time.
"The need for novel, innovative and effective solutions for people living with type 2 diabetes has never been more urgent," said David Kerr, MBChB, DM, FRCP, FRCPE, Director of Digital Health at the Diabetes Technology Society. "AspyreRx has the potential to overcome the limitations of traditional behaviour change approaches, offering infinite scalability as a digital solution for people who, previously, have been excluded. By providing a structured approach to behaviour modification, AspyreRx can empower people with diabetes in ways that healthcare providers, often constrained by time and training, frequently find challenging to achieve. AspyreRx is a compelling example of how technology can revolutionise traditional healthcare, making treatments accessible to those who have until now not had access, leading to clinically relevant improvements for the many rather than the few."
"With the launch of AspyreRx, providers now have a clinically proven treatment delivered in an easily accessible, engaging and affordable way. Behaviour modification can be powerful medicine that is valuable at any stage of the disease and since it is already included in current treatment guidelines, we envision AspyreRx becoming part of the standard of care for adults with T2D," said Frank Karbe, Chief Executive Officer of Better Therapeutics.